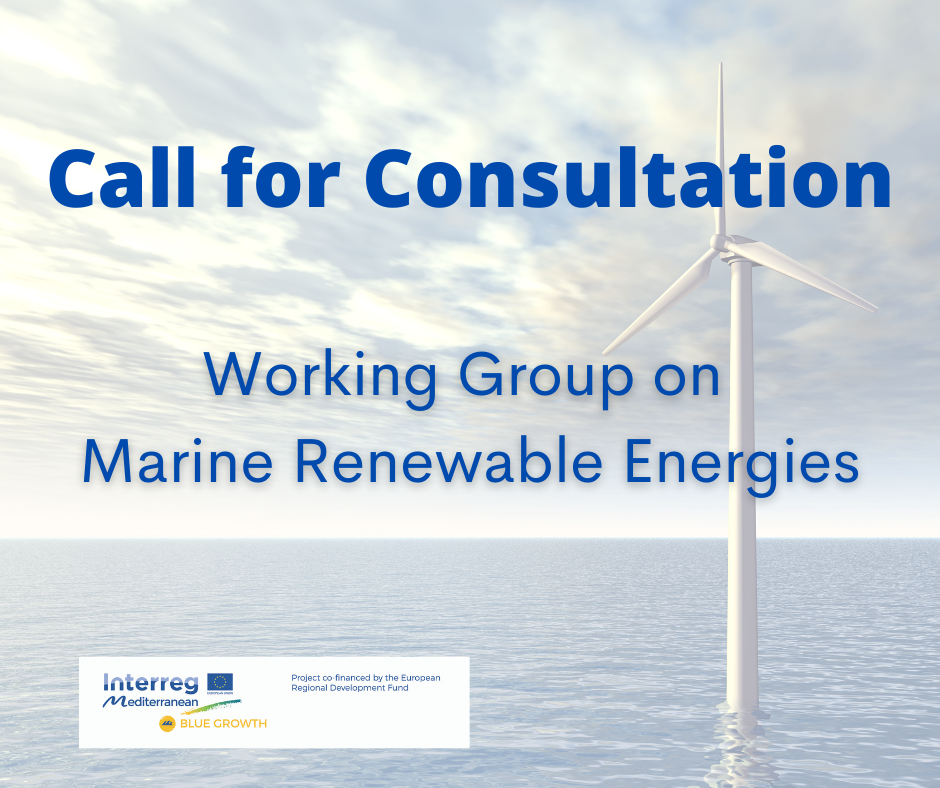 Dear Blue Growth Community members,
We are launching a "Call for Consultation" about the different tools/outputs produced by the MED Blue Growth Projects on Marine Renewable Energy (MRE) within the Marina Platform.
To join the Working Group, register here and send to the Blue Growth Community an instant message to show your interest to participate.
Who can participate in this Working Group?
People interested in Marine Renewable Energies;
Experts in MRE;
Potential "givers" or "takers" of these tools/outputs
Six thematic outputs of the Blue Growth Community's projects are presented on this interactive platform, to be transferred and capitalized. Please, read them, comment them and give us your feedback (e.g. your expectations, support needed to implement them) to help us move in the right way:
Tools for planning the development of Blue Energy Strategies
Tools to support Knowledge sharing, educational and training activities on Blue Energy
Blue Energy Transnational Cluster in MED
Online Platforms to support Blue Energy Projects' development in MED
Examples of Blue Energy Funding Schemes
Model for Blue Business Sustainability
We are counting on you!
Sincerely,
The Blue Growth Community